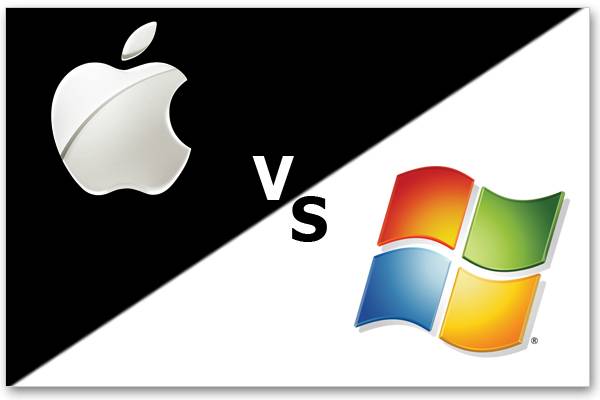 For the first time in 20 years, Apple's quarterly profits were higher than Microsoft's. And all eyes are on the iPad. Read the full story after the jump!!
(

HP

)–Alhough Microsoft's earnings last quarter were up overall, revenue from the Redmond company's Windows operating system, a key moneymaker, fell 4.4 percent. The sagging Windows sales were mitigated by Microsoft Office sales, which was Microsoft's top performing sector for the quarter. Experts attributed the declining Windows sales to the rise of tablet computers, which have cut into the sale of personal computers. While tablets have sold well — especially Apple's wildly popular iPad, Microsoft has struggled to serve up a viable tablet competitor or tablet operating system.
"People could think about the tablet as a replacement for their traditional PC," said Harry Wang, director of mobile research at Parks Associates. "In some circumstances it could significantly impact PC sales because of cannibalization."
With tablet sales showing no sign of slowing, Microsoft risks losing more and more money if it doesn't adapt to new patterns of consumer computer buying. Eighty percent of the personal computer market runs Windows, but Microsoft's share of the tablet market is zero percent, according to Parks Associates, a technology research and consulting firm.
When it comes to tablets, Apple, which netted $5.99 billion in revenue last quarter to Microsoft's $5.23 billion, is the indisputable king. Sales of the iPad, which competitors and critics initially derided as a novelty item, have led Apple to hold onto 75 percent of tablet market share. iPad sales were lower than expected last quarter, but the company noted that it had sold every single iPad it produced, suggesting that demand for the device is still exceptionally high. Experts forecast Apple will ship 45 million iPads in 2011, tripling the 15 million tablets it sold in its nine months out in 2010.
Why should Microsoft care? More iPad sales mean fewer PC sales.
"Tablets could impact up to 30 percent of PC sales in the US alone." Harry Wang, director of mobile research at Parks Associates, projected.
Even though the tablet market is booming, Microsoft has expressed doubts about investing heavily in the market.
In a recent interview, Craig Mundie, Microsoft's global chief research and strategy officer, said, "I don't know whether the big screen tablet pad category is going to remain with us or not."
The longer Microsoft waits to enter the tablet market, the harder it will be for the company to crack into an aggressively expanding market, analysts warned.
"These things don't happen over night. They take effort; they take planning," said Michael Gartenberg, an analyst with Gartner. "They're going to have to react at an even faster pace if they want to capture the hearts and minds of consumers."
Tablets are not all Microsoft has to worry about. Though it revamped its mobile operating system, Windows Phone 7, last February, the software was late to the game, according to analysts. Windows Phone 7 arrived three years behind the iPhone, which debuted in 2007 and well after Google's Android had already gained significant market share. Microsoft has partnered with Nokia in an attempt to reclaim the mobile market, but Nokia itself is quickly losing share to nimbler rivals, many of which use the Android operating system